Our Company

Vidrimon Marks Fourth Acquisition in 2019 for Berlin Packaging, Europe's Largest Packaging Distributor
Global packaging juggernaut expands Southern European footprint with increased presence in Spain and Portugal
MILAN, ITALY (3 October 2019) – Berlin Packaging, the largest full-service supplier of glass, plastic, and metal containers and closures, announced today the acquisition of Vidrimon, a premier supplier of olive oil bottles and innovative glass packaging for Southern Europe. Strategically located in Montilla, Spain, the heart of Andalusia region, Vidrimon has experienced years of sustained organic growth.
KNOW HOW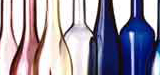 Our company´s philosophy have a double target: to offer quality glass containers at a competitive price and give to our customers the best possible service.
To reach this target, Vidrimon has been doing a very simple and effective recipe: effort, invovating capacity and bigger added value troughtout the customizing of our wide catalogue of glass containers guided to several markets.